In February 2017, KindWorks hosted a dinner for new refugees. In March 2017, KindWorks began our support of new refugee neighbors in our area by furnishing apartments for newly arriving families. Working with the three local resettlement agencies (International Rescue Committee, Ethiopian Community Development Council and Lutheran Social Services), we prepare a warm, welcoming apartment home using donations of furniture, home good items, kitchen utensils, linens and much more from generous KindWorkers. To date, we have prepared 14 homes for refugee families. KindWorks also continues to work with the Asylum Seekers Assistance Project, providing periodic job readiness training support. We also hold events that connect those who are looking for employment with those who are looking to employ people.
Want to know more about what volunteering at our Refugee Apartment Set-up projects will be like? Read Amy Yontef-McGrath's Follow Me To 50! Blog
Our past projects include:
Martin Luther King Jr Day Refugee Apartment Setup for a family with 7 children. Over 45 donors and volunteers made this apartment beautiful and welcoming.
On December 13, KindWorks celebrated Hanukkah together with some of our neighbors who survived the Holocaust! They shared their warmth, wit, wisdom, humor, strength and caution, during this fun and festive holiday gathering!
Dec 11 Apartment Setup for a family with two boys

Nov 12th Refugee Job Fair and Family Soccer Day!

Refugees who were looking for work met with community members in order make contacts and find work. OnSide hosted a soccer game on the fields out side the clubhouse. It was a fabulous day of international fun and community building!

Wednesday October 25 Apartment setup for a refugee family of four. KindWorks thanks 100 Women Who Care Lower Montgomery philanthropy group and National Community Church, two amazing community partners dedicated to community and to service! Second graders at Al Fatih Academy provided the school supplies!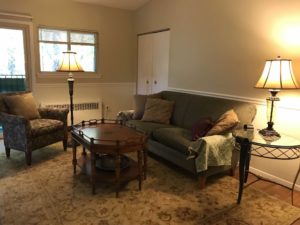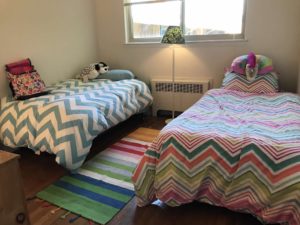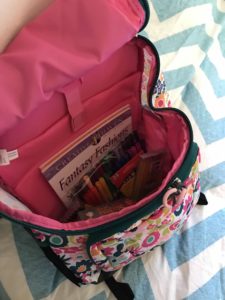 ASAP's job readiness training (October 23rd to Friday, October 27th)

October 6th – home for a family of 8 from Afghanistan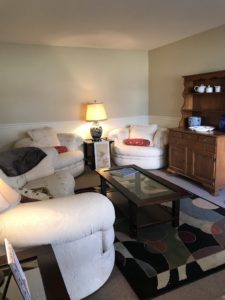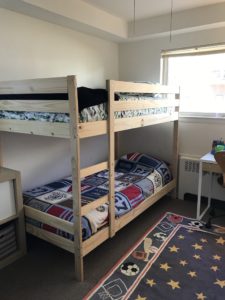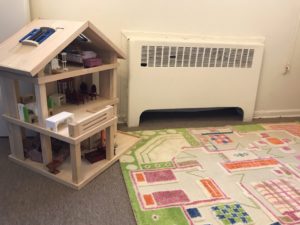 On Monday, September 25th, we prepared a home for an Afghan family with a little boy.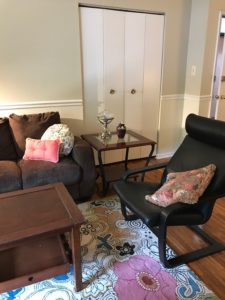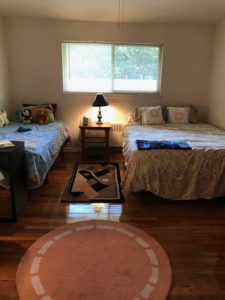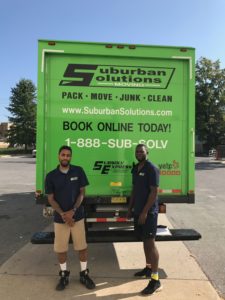 On Sunday, July 30th we set-up a new home for an Afghan family with a 2 year old daughter

KindWorkers helped with the 2nd ASAP job readiness training, which took please from July 10-14, 2017
A mother-daughter team led an apartment set-up for an Afghani family of 3 on July 11, in honor and memory of Bev Zeidenberg.
We furnished and prepared a home for a family of three women on July 5.
We completed an apartment for an Afghan family with a little boy on July 1.
We prepared an apartment and got to meet the family on June 29! A fun time with awesome teen volunteers.
and watch what one of our teenaged volunteers made about this project (Thanks Vera!!):
We finished setting up another apartment for a refugee family from Iraq on June 19th.
We completed an apartment on June 13 for an Afghan family.
We set-up an apartment for an Afghani couple on May 9th.
We collected Euros and sent them to Lesbos, Greece where feminine hygiene products for refugees staying in the camps there were bought and shared
A minivan full of extra clothing and household items collected at our Welcome Dinner were delivered to Mosaic, a non-profit in Virginia, who is shipping it all (and more) to a refugee camp on the Turkish/Syrian border!
We gave LSS the following items collected to share with their families who did not come to our Welcome Dinner: laundry detergent, toothbrushes and toothpastes,

towels, shampoos and conditioners, warm coats, mens suits, can openers and deodorants.