We call it Healthier Living, but the ladies at the shelter just call it fun!
Either way, all leave much less stressed then they arrived!
Simon Says Yoga
Self Defense Training
Laughing Yoga with Margo Cohen
Stamp Away Stress (www.thedailymarker.com)
Knitting as relaxation
Yoga Breath and Healthy posture with Sidd Modi
Color Away Your Cares
Nutrition Nuggets from Manna Foods
Financial Literacy help from Solid Ground Foundation, and much, much more
If you have a healthy habit or hobby that you would like to share with the ladies living at the Wilkins Avenue Women's Assessment Center in Rockville, and are free for an hour on Monday afternoons, please contact us to see about scheduling it! or, come and participate in one of our already-scheduled classes – we'd love to have you!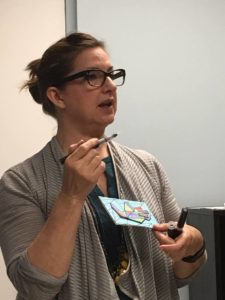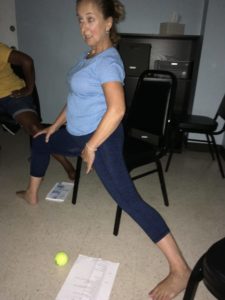 Upcoming Dates:
No Events