Are you facing a milestone birthday and looking for a memorable way to celebrate? Maybe your kids have been to enough bowling and rock-climbing parties, and want a different way to celebrate their birthdays? or maybe you have 13-year old who is struggling to find a meaningful Mitzvah project?
KindWorks has you covered!
Let us plan a community service project to help you celebrate your special occasion! We'll organize the location and activity – just round up your friends and family and get ready for the most meaningful celebration you'll ever have! We have locations all over the county, and activities that are perfect for all ages. All we need is you!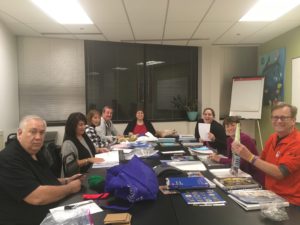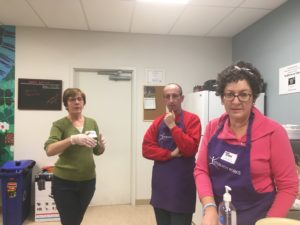 Here's a story of how KindWorks helped one family celebrate with service:
Jon's 50th birthday was rapidly approaching, and his wife Carol was struggling to find a way to make it extra special. When Jon and Carol decided to Celebrate with Service, KindWorks:
Arranged a date and location that worked for everyone.
Helped craft an invitation to describe the event.
Managed the RSVP process from start to finish.
Arranged a second activity at the same location to accommodate their larger than expected group.
Facilitated the entire event!
What did Jon and Carol have to do? Make a list of friends they wanted to invite!
The result? An incredibly memorable evening with friends who delivered and served food to 35 women living in a shelter, and with friends who built multi-sensory toolkits to support patients with dementia. Jon and Carol's circle of friends also decided to make monetary donations to support the shelter. The donations were used not only to support future shelter activities but also to buy a karaoke machine for the women, something they had on their wish list for a long time.
This event was a win for everyone! For Jon and Carol's friends who spent an evening with Jon celebrating his birthday while helping the community in his honor. And also for their friends who made donations, participating in ongoing efforts to support those in need. For the women at the shelter who are now entertained by sharing their love of music with each other. And for the patients with dementia who now have toolkits to help them learn to deal with some of life's challenges. But most of all, this was a win for Jon and Carol who chose to do something extraordinary to celebrate his birthday.
Contact Us To Celebrate Your Upcoming Milestone With Service!